Peeps and such
Why don't they make chocolate-covered Peeps? Wouldn't they be AWESOME??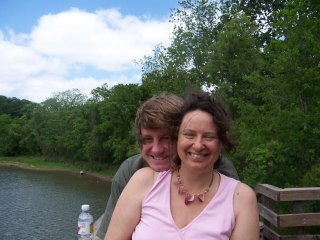 Saturday we went to my parents' house to spend time with my brother Brian and his girlfriend, Michelle.
Here's Chad thinking, "What the heck kind of family did I marry into?"
Apparently, Julia is no longer capable of simply smiling for a picture, as evidenced here.